I've Got Zak's Back Chili Cookoff – an Event from the Heart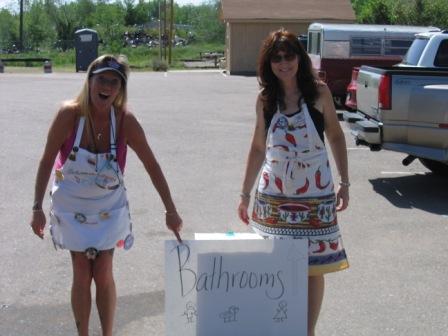 A beautiful Colorado spring day in the 70's made for great chili-tasting weather at this event which benefited the Zak Kissel Fund. Held Saturday, May 19th, this "event from the heart" brought hundreds of people, young and old to enjoy the day's festivities.
The sound of live music was shared with the aroma of , Cumin, Onion, Garlic, Chili Powder and all the other things that make up classic Texas Red and Green Chili.
With a Silent Auction, Family Bike ride, 25 mile ride, for the serious peddler, and Kids activities, there was something for everyone. The event was held at Lefthand Brewery, one of the premier "microbrew" breweries in the country. the Chili Cook-off and other events, brought hundreds of hungry spectators to this beautiful Colorado setting.
The Chili Cooks and all of the Volunteers were treated to "complementary" pints from the onsite brew pub. Many a cook took advantage of this. In fact after the event was over, the owners extended the "cooks special" into the night.
By mid-day, the attendees from all over enjoyed and devoured the selections of red and green to ensure that even the largest of pots were bone-dry.
Steve Lee and his Warriors of the Crimson Pepper claimed the Showmanship Crown for the day. Steve also picked up a first place win in the Green Chili Category.
Lyman Wilkinson, The Colorado Pods own Great Pepper picked up a 4th Place Win. His Wife Linda took 3rd, Son in Law Robert Batie took 2nd and his daughter Christi took home 1st Place.
Hey Lyman - want to tell us what the family secret is?
Their entry fees were well spent, Zak's Mother, Megan, thanked everyone for their participation in raising $4976 on the day. Steve Lee chipped in just to make it an even $5000.
When the funds from the Silent Auction were added in the had a whopping $9695.
Zak Kissel is a 9 year old boy with Duchenne Muscular Dystrophy. Because of Zak's weakening muscles and constant seated position, his spine is curving sharply in two areas (top and bottom). On June 18th Zak will have spinal fusion surgery to straighten his spine. He will have 2 titanium rods attached permanently on either side of his spine This event was held to help with medical costs. Additional fundraising events are being help by the local Rotary, Kiwanis, and other charitable organizations. If you are interested in lending a helping hand to Zak and his mother, visit www.ivegotzaksback.com